Finishing up the Jeju Island trip photos series (part 1 and part 2 are available here) with some of the other sites available on the island.
While Jeju Island is generally marketed (effectively) as a resort island, the island has a rich and deeply moving history. One facet of this history is Jeju's prominence in the Pacific theater of World War II, since its proximity to the Japanese mainland made it a likely last stop on the Allies island-hopping campaign to end the war. Japan created an elaborate sequence of tunnels and fortifications on Jeju Island to protect against this invasion, mostly using Korean slave labor to build it. Korea had been annexed by Japan decades before in 1910, but the needs of the war dramatically increased the pressures on the colony to produce more raw material and manual labor. Like much of the rest of the Japanese empire during this time, there were numerous atrocities (something I also noticed in my recent trip to Singapore).
I visited one of these Japanese barracks on the island. The taxi driver was a little surprised, because no one had ever requested to see the exhibits (he ended up coming in with me since he had never been there himself). The following are scenes from that underground tunnel and fortification system.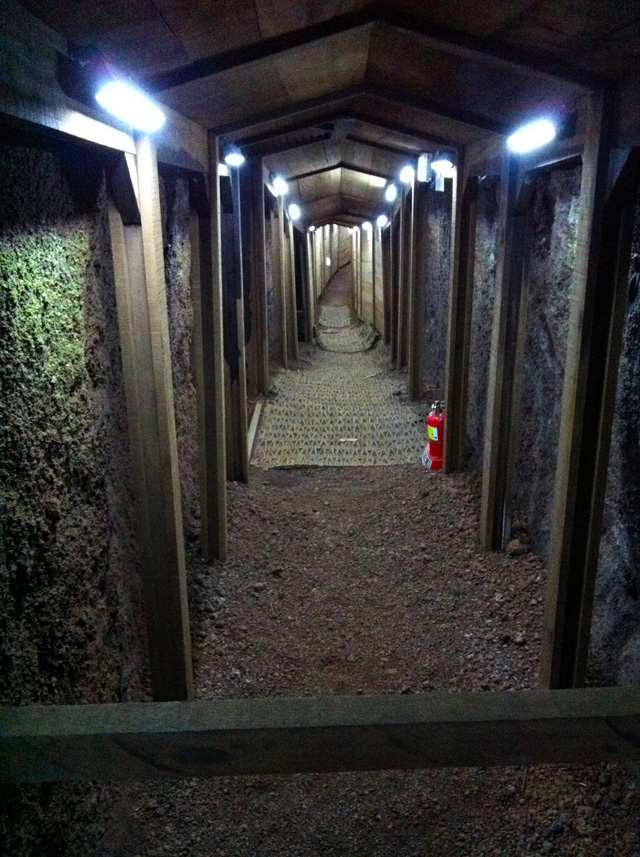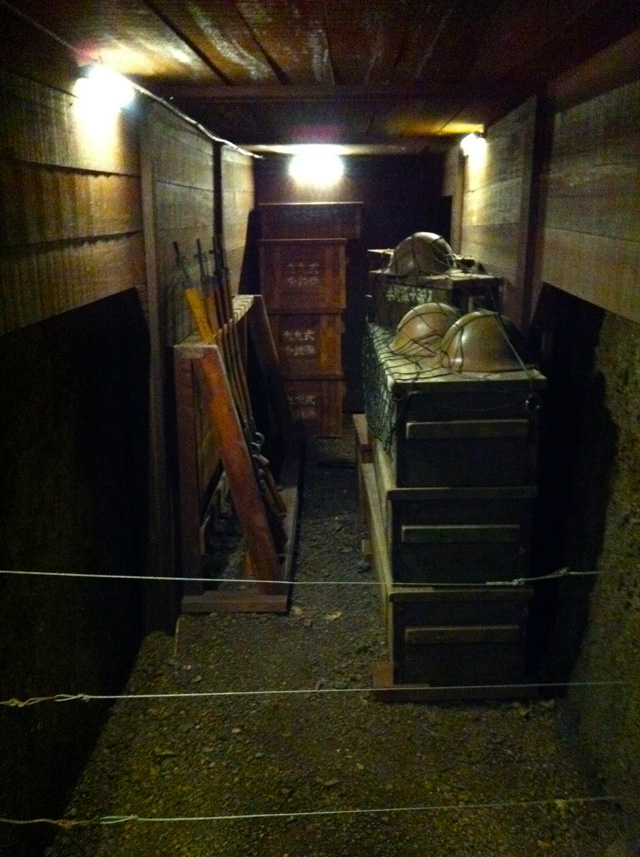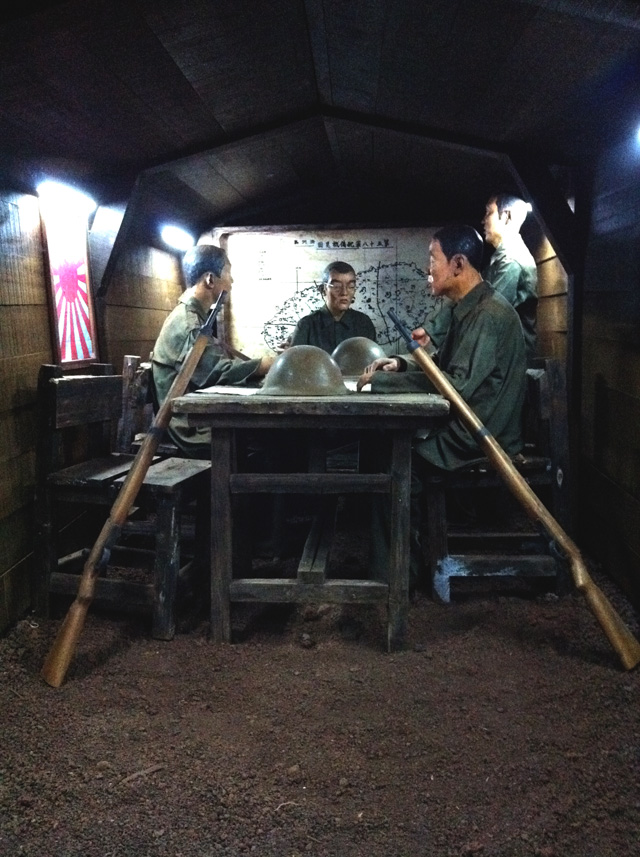 Jeju Island originated from volcanoes, and one of the most beautiful vistas available to the traveler is at Sunrise Peak (성산 일출봉 - Seongsan Ilchubong). The mountain is located on the east side of the island, and if you come early enough, you can watch the sunrise begin to arrive over the ocean. The volcanic history of the mountain is clearly obvious at the summit.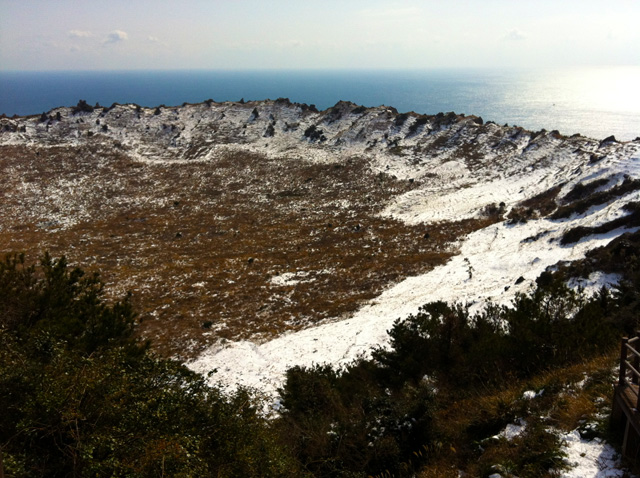 Jeju Island has also been a part of the mythology of Korean Drama. One of the more famous shows, 올인 (literally "All In"), was filmed on the island at this house. When I was there, dozens of people from buses were out front taking photos. A similar phenomenon happened with one of the most famous dramas of all time, Winter Sonata. Shot at a resort, the drama led to an economic renaissance for an entire region of Korea.
On the way out of Jeju Island, I was able to see the governor's house and a group of tangerine trees. Tangerines are quite famous on the island given the more temperate climate compared to mainland South Korea, and there are literally hundreds of shops selling them at the airport and at every tourist site on the island.